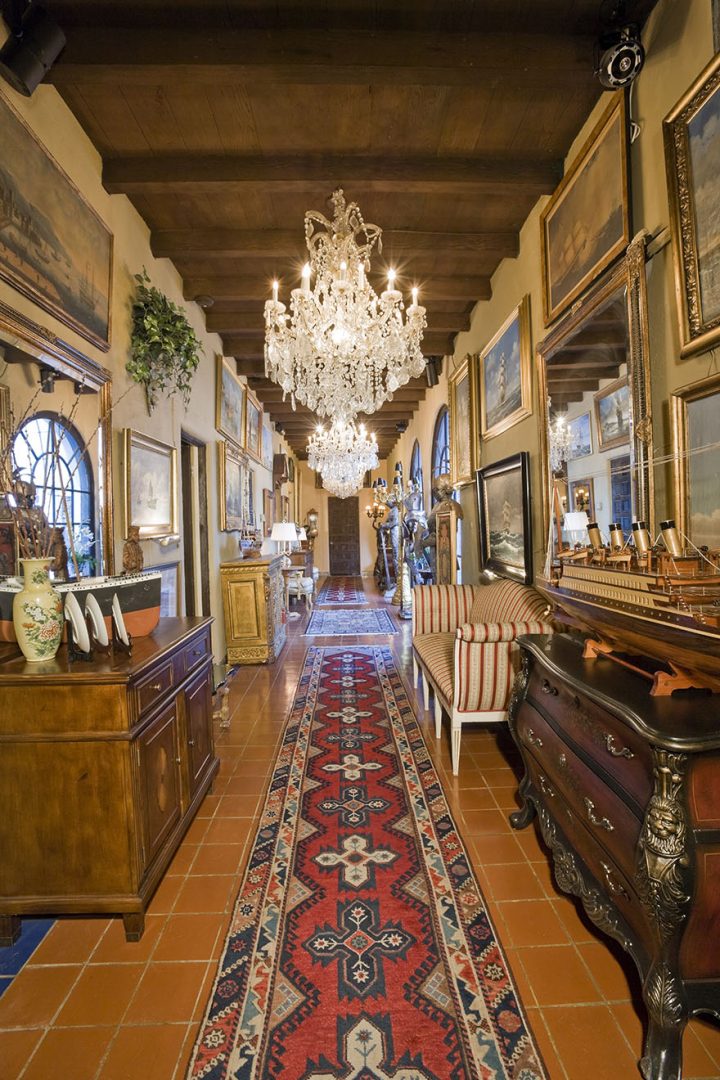 It is not a prerequisite that you choose a rug according to how your room has been designed. You can even be inspired by a beautiful tribal rug and later create a room that suits it the best.
In case you have already decided to design a room that is absolutely apt for the rug you bought, here are few things you need to be considerate of.
Consider the size of the rug before you decide on something!
When you make your mind that you have to design a room according to your most favorite rug you once bought, you have to prepare a bunch of things. One of those few things is the size of the rug. Size matters most no matter what other things you have taken into consideration, note to yourself.
The size of the rug is going to decide what room you're going to design for yourself. Not that it alone is gonna decide something but it is surely gonna play a pivotal role in your decision with respect to the room you are willing to design.
If it is a small sized rug, it can be a dining room or a study room (given that these two rooms are often of a mediocre size), and if it is a large sized rug, it can best suit a bedroom or a living room or a home theater with some gaming options.
Look at its color before finalizing anything!
Considering its color is also as crucial as anything else. You can ignore anything but not this facet of your rug. Color is what adds an accent to your entire room/surrounding, hence, color cannot be undermined at any cost. Not to neglect the fact, some colors are suited for bedrooms because they are subtle and peaceful, some colors compliment the living room because they are exceptionally vigorous and dynamic, and some colors are a blend of both vigor and serenity. It also depends on your own taste; different people have a different choice for different rooms. Make the two ends meet for you, and in the end, decide well!
Look at its shape before you hop onto anything!
Shape is also an important factor in this decision of yours. You can't expect the best room prepared for you sans focusing on the shape and design and texture of your rug. After you get done with the size and color of the rug, this step should be the final nail in the coffin.
The size, color, shape and design determine what your room is gonna look like. These four things are the key aspects of a rug, and without these things being meticulously considered, no room can ever be designed aptly.
Just for an instance, if it is a simple looking rug, you can perhaps use it for your personal space like your bedroom etc. if it is a classic rug, it is best to place it somewhere it can be noticed by both guests and members of your house.
Furnish the room with things that accentuate the rug!
Furniture cannot be pushed aside in all this, let yourself be clear on this one thing. Once you are done with the tetra-folded examination of the rug, this is just the next thing to do. Buy some furniture that not only adds some ardor to the whole room, but also accentuates the rug you wanted to be the heart and soul of the room. Do not let the furniture come in the way of your dream such as to design the most apt room revolving the essence of the rug.
Also, before leaving for the bazaar, memorize your rug carefully so that you don't catch a blurred memory of that thing when you are staring at a variety of wooden stuff thinking what to buy and what not. In case, you can't trust your memory, just take a couple of photos highlighting every aspect of it.
One last thing, let all the furniture sit at the top of your rug if it is huge enough to cover the entire room, or else, allow it to be placed on the edge. If you want to see your options for Persian or traditional rugs, head to Persian rug stores VA.
Categories: Shopping