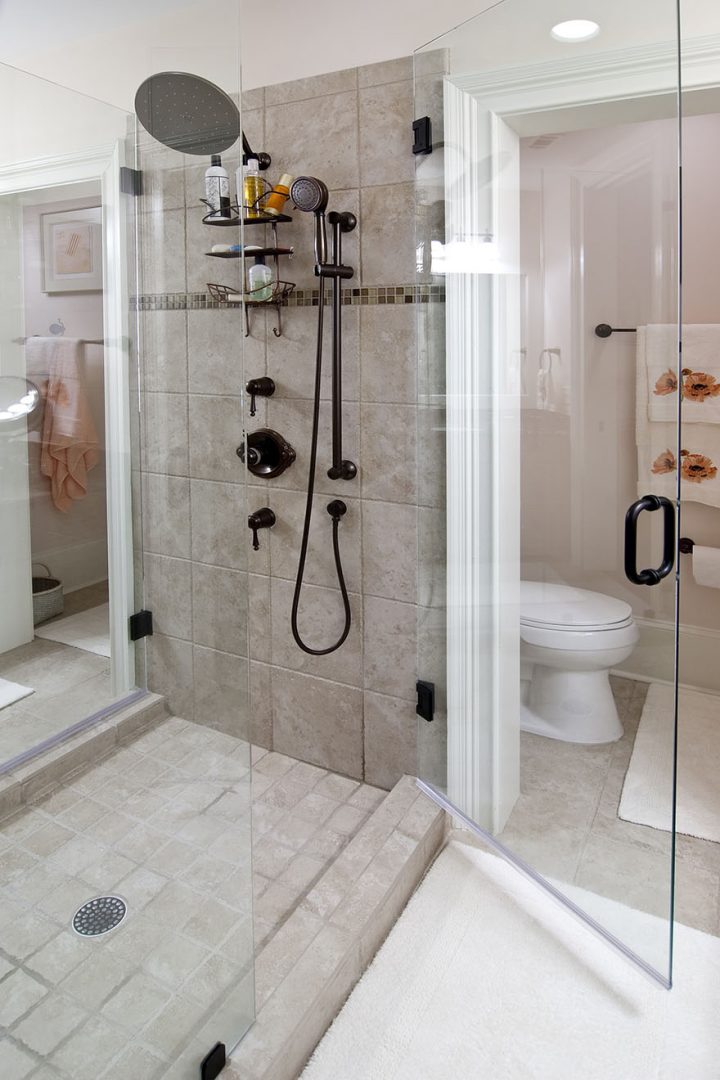 Imagine a soothing bath after a tiring, long day, a calming night care routine or just reading the newspaper peacefully in your bathroom. The imagination gets disastrous if your bathroom badly needs new accessories or has gone through wear and tear over the years. Your bathroom is a place where you go to adhere to your personal needs. It is your special sanctuary but if your bathroom is outdated, cluttered, old fashioned, and direly in need of a makeover, then instead of the calming peace, it will lead to anxiety and irritation. Bathroom remodeling will add value to your home, increase the life of your home and will refresh and renew your personal space.
Why Update Your Bathroom?
Surely you can renovate your entire bathroom if your budget allows you to or you can contain all the hassle and construction that comes with the renovation. In times of inflation, people generally want to upgrade with minimum spending.
So, do not underestimate the power that little upgrades possess and you will feel like you are in a completely changed environment without spending a lot.
What Kind Of Updates Can You Opt For?
There are hundreds of ways through which you can update your current bathroom without going through a lot, spending very little, and in less time. For that, you will need to first assess the condition of your bathroom. If your bathroom is in the proper state then you can add upgrades which can lead to major changes in the overall outlook and presentation of your bathroom.
But, if your bathroom is in an unstable condition such as peeling wall paint, broken floor tiles, broken shower or sink and unkempt shower area and vanity then you should focus on the repairs first. Below are the best update ideas for your bathroom, implement them and thank me later.
Add A Boost Of Color
A fresh coat of colored paint on the walls, just a shower wall or the vanity cabinets will instantly brighten up your bathroom and you will feel refreshed when you enter your bathroom. You can opt for bold and bright colors to instantly brighten up your bathroom without putting a dent in your pocket.
If you do not want to hire someone for the paint job, you can also go for the DIY option and paint the color you want. You can create a two-toned look by sticking tape and then painting to create a fun effect.
Add Wallpaper
If you do not want to go for color, then the cheapest and easiest way to go for instant upgradation is to get wallpapers installed. Nowadays, waterproof wallpapers are available for your bathroom.
Go for abstracts in cool colors or better yet, go for floral prints in bold colors to add an oomph factor to your bathroom. They look rich and are affordable.
Install New Accessories
Adding new accessories to your bathroom will bring a noticeable change. Swap your old sanitary and rusty accessories with modern and sleek accessories.
Upgrade to a big shower head, add a new and stylish mirror on the vanity, change the handles of the cabinets, a new towel rack, and a new water tap. Small changes can make a huge difference and can go a long way. Gold accessories are also the rage these days and look extravagant.
Replace The Lighting
If the lights in your bathroom cast a halo glow, and give off a dark look or an extremely bright look, then it's time to upgrade your lighting. Install exotic ceiling lights with a mixture of warm and cool lights for the scenario you want in your bathroom.
Add new spotlights all around your mirror so that you can easily apply skincare products. A new light on top of your skin looks chic and trendy.
Go For A Freestanding Bathtub
If you have got the old-fashioned fixed bathtub then it's time to upgrade towards a free-standing bathtub that will save space, look something out of a magazine cover and you will love the relaxation of the shower a new bathtub will give. It gives a spa-like luxurious feel as if you are on vacation. So, why not enjoy the luxury without breaking the bank?
Because, usually, the total cost of freestanding bathtub and its installation can be similar to the cost of other types of bathtubs given that we're choosing similar qualities.
Install A Walk-In Shower Cabinet
A shower cabinet is the modern-day need of your bathroom and will elevate your bathroom look ten folds after the installation. Plus, a glass cabinet with a glossy knob and paint on the edges and corners will give off an expensive look.
A window installed in the shower area will serve two purposes, one to ventilate your bathroom and second to give off natural light and elevate your bathing experience.
Moreover, a shower cabinet is also beneficial because it does not make your bathroom flooring wet during a shower and the water stays inside the shower area only. So, talk to your bathroom remodeler Rockville to know your options.
Install A Vanity And Storage-Based Sink
Gone are the days of free-standing sinks with the pipelines and the gutter visible, which gave off a very cluttered look to the bathroom.
Nowadays sinks are installed with a vanity and under storage cabinets as well as a table top to keep the toiletries. This gives a clean and maintained look to your bathroom as well as acts as a hidden storage area for your towels and other stuff which should be kept hidden and not visible.
Change The Tone Of Your Bathroom
If the tone and color coordination of your bathroom is in outdated warm colors or brown dirty tones then it's time to upgrade to more cool and crisp colors. Change your tiling to patterned tiles in blue, gray, or green colors, and add shower curtains, mats, and other accessories in the same color tones.
Light and cool colors will give off a more spacious feel in the bathroom and also make it feel lighter. Cool colors are also appealing to the eyes as compared to warm and brown tones which will give off a more restricted space and are sometimes an eye sore.
Add A Backsplash
A backsplash in creative colorful tiles looks great on the shower area wall or even on the wall behind the bathtub. It sort of creates segregation in the shower area and the rest of the bathroom. Apart from it, tiles especially for the bath area look great in the shower area and give an appealing look.
Conclusive Thoughts
Little changes and updates create a big difference in the overall look of the bathroom without breaking the flooring and tiles and updates do not even cost that much. Many of the updates can be performed by you as well and some can take up to a day or two if done by bathroom remodeling contractors Silver Spring. Only a little bit here and there and a little addition and subtraction and voila, you have a new and improved bathroom for your peaceful time alone to ponder over life and stuff in general or to escape a tiring day for a soothing, hot, and relaxing shower.
Categories: Home Improvement