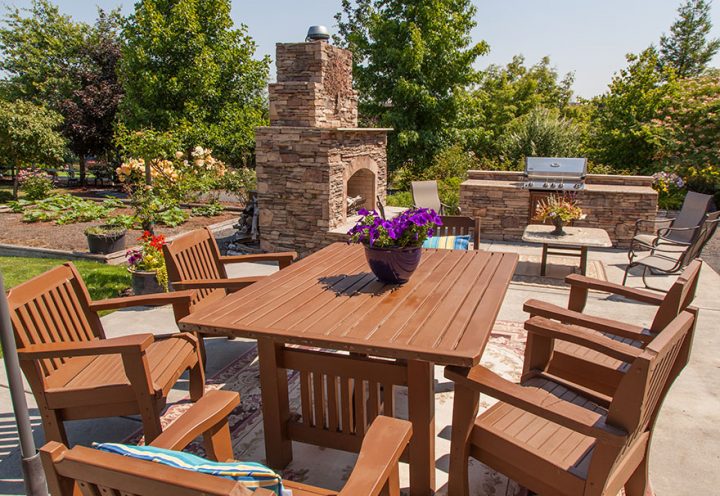 A stone patio constructed with hardscaping pavers offers low maintenance outdoor area. When implementing any patio design, even the smallest mistake can ruin hours of completing the project. Incorrectly installed patio may be a blight on a landscape as well as prone to drainage issues and uneven settling that might compromise the foundation of your home. That is the reason why it is crucial to pick a meticulous, expert contractor that would handle paver patio installation.
Traits of Reputable Paver Patio Contractor
Use the edging to keep pavers in place.
Top off foundation with layers of sand.
Fill in spaces between the pavers with joint sand for them to stay put.
Compact subsoil before laying base materials.
Compact every foundation layer.
Ensure that the patio has slight slope that's about 1 inch for every 4 ft of patio for water drainage.
As you start the process of choosing a paver patio contractor, ask the right questions for you to ensure that your project will be a success. Not only these questions will help choose the best one, but also they will help you make first impression as savvy client with high expectation.
Are You Insured or Bonded?
A paver patio contractor must carry liability insurance and if it has some employees, he should have a worker's compensation insurance. If he doesn't have one, you might be responsible for paying the damages that the contractor could cause to your property. You should also not forget to ask for a proof of insurance.
Are You Licensed?
Majority of states require the professional contractors to have active licenses through the relevant board of contractors to do work. You may use a license check tool online to know if license is needed to install paver patio in your state or city.
How Can You Help Design the Right Space for Patio?
Proper designs that meet your long and short term needs are crucial to a successful project. See to it that you choose a contractor that would listen to your needs and give a plan that considers how you're going to use the space.
Do You Provide Contract?
Professionals will not hesitate putting the scope of work in writing. If the company will not provide you more than its word or handshake, find a different contractor.
The most essential element to consider is how your paver patio contractor long island will ready the foundation as it can break or make the success of your patio. If it is prepared improperly, the patio might sprout weeds, sink or shift.
Categories: Home Improvement