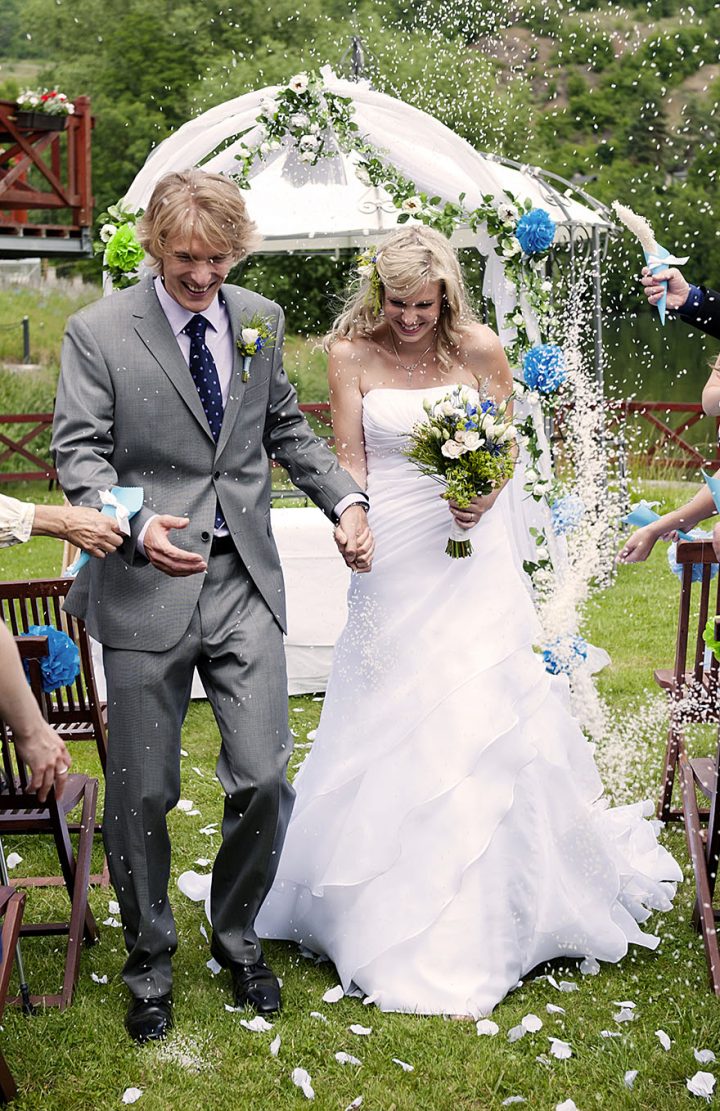 Introduction
After all the excitement of your engagement wears off, you might begin thinking about planning your wedding. However, for many people, planning a wedding can be quite an overwhelming experience.
In this article, we create a checklist that you can follow and plan your wedding with ease.
Setting up a timetable
Soon after your engagement, you can expect everyone to begin asking about your wedding date. In reality, you cannot decide your wedding date unless you have made other important decisions such as your budget, choosing a wedding tent rentals company, your venue, and a lot more.
Picking up a theme and a venue
Before deciding on a wedding dress, a wedding cake, and the reception band, you must set a theme for your wedding. In this regard, ask yourself what type of wedding do you dream of? Do you prefer a tropical beach wedding or a candlelit mansion wedding?
Once you have decided your wedding's theme after consulting with your partner, consider choosing a venue accordingly.
Shopping for the wedding dress
Dress shopping is perhaps one of the most fun things about planning a wedding. You can begin your hunt for the best wedding dress by looking at pictures online. In this regard, there are a number of pictures sharing websites on the internet where you can get great wedding dress ideas from.
Consider reading up on the different types of hues, trains, necklines, and silhouettes that you might be interested in.
Apart from the overall look of the dress, you will also have to consider the season. For instance, in case you are getting married in a hot summer season, lightweight fabrics are more suitable. These may include organza, linen, or chiffon.
In winter weddings, one can wear velvet, faux fur, and brocade. At the same time, fabrics such as shantung, silk, satin, and tulle can be worn throughout the year.
Making the guest list
While this sounds like a very simple task, it can actually be very overwhelming. There are a number of factors that you need to consider in this regard. Can you squeeze more than 500 people at the lighthouse? Do you want a family-only event or prefer to have all your friends from childhood to adulthood? Does your budget allow you to entertain the entire guest list? Ask all of these questions to yourself before sending out the invitations.
Hire a wedding planner
In case you are a busy couple with highly demanding jobs, you may want to hire a wedding planner in order to turn this one-time big event into a memorable one. A part-time coordinator or consultant can also be hired. Wedding consultants primarily help you devise blueprints that include schedule, site choices, vendors, and budget.
Set up the final budget
This is the most critical part of planning your wedding. Often at times, people tend to skip out a number of costs that add up to thousands of dollars. Hence, it is important to consider each and every cost. Once you've summed it all up, throw in some extra cash to cover up any unexpected costs.
Your overall budget may include dinner costs along with table and chair rentals for wedding Rockland NY. This will depend on the number of guests that you invite.
In this regard, you will have to brainstorm quite a lot. This will allow you to have a better picture of how much you will be spending. Do not forget to consider the costs of decoration, reception, venue, DJs, and music, and other miscellaneous costs.
Ending note
Planning a wedding can be fun. However, it can also quickly turn into a stressful and overwhelming experience. Nevertheless, the checklist that we have provided in this article will get things moving.
Have a blessed and memorable wedding day!
Categories: Entertainment