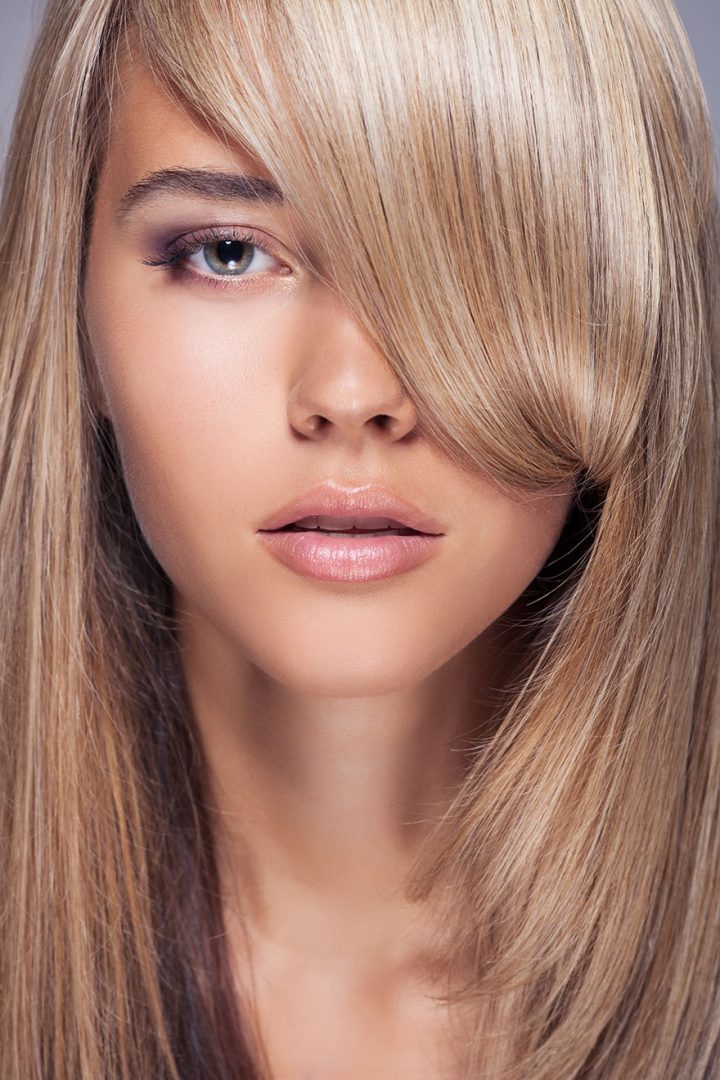 Balayage and straight hair is a combination made in heaven. Here are some great Balayage ideas for straight hair such as balayage blond, caramel balayage, and more which will definitely turn heads wherever you go.
Blonde Balayage
This Balayage idea looks amazing on straight hair and if you are someone who already has lighter hair, then blonde is the color you want to go for because the results are fantastic. A blonde Balayage will add so much dimension to your straight hair and you can amplify the look with slightly darker colored highlights.
It will elevate the look completely and it will also look beautiful in pictures and against the sunlight. It will give your hair a sun-kissed look, which is great for any time of the year. This hair color and Balayage style are timeless and it will never go out of style.
Caramel Balayage
If you want to explore the territory of brown but you don't want to go too crazy with extremely dark or light colors, then caramel is the perfect liaison. Caramel balayage is a great way to add depth and dimension to your hair without making it look too harsh. You can also go for different shades of caramel, depending on your existing hair color.
You can go for a light amber caramel if your hair is lighter, or you can go for a burnt sugar caramel color if your hair is darker. Whatever you go for, you can rest assured that this color will look amazing on your hair.
Light Brown Balayage
Some people prefer the classics and you will be pleased to know that light brown is a beautiful color to choose for Balayage. What you can do to set apart the Balayage from other plain and boring colors is the addition of highlights.
Highlights can make a world of a difference in your hair and they can also make your straight and plain hair look more textured and full of life. Brown is a very versatile color and you can select any color for the highlights, like blonde, darker brown, or even something more toward the ashy side.
Auburn Balayage
If you want to experiment with the color red for a Balayage but want to make it look wearable, then look no further. Auburn is kind of like a harmonious blend of brown and red and it is an extremely wearable color all year round.
Auburn also looks great with darker-colored highlights and it adds so much character and depth to the hair, so you can definitely opt for black or very dark brown highlights to compliment the red tones in the Balayage. This combination will look extremely beautiful.
Dark Purple Balayage
Purple might not be the first choice of color you want to go for a Balayage, but it will look so much more amazing and wearable if you notch the darkness up a few shades. Dark purple almost looks like black, but when different lights are caught in your hair, it makes the purple tones peek through and the results are amazing.
Purple is also a great color for Balayage since you don't need to bleach your hair if your existing hair is already dark. You can morph the hair color into a subtle darker purple with peeks of your real hair color showing through. This is going to make your straight hair look so much better.
Ash Balayage
Last but not least, if you want to go for something even lighter, then try to go for an ash color. Ash Balayage looks so great with some darker wisps of hair showing through. It is also a great color for older women, who want to do something different with their hair, aside from the normal color change.
A Balayage will add depth to the hair and it also looks good with shorter hair, whether you add highlights or not.
Conclusion
There you have it! These colors are the best because they are classic yet trendy and they go with all sorts of face shapes, skin colors, and hair, but for straight hair, these colors work like magic. Head to a balayage salon Potomac to get more balayage ideas.
Categories: Fashion